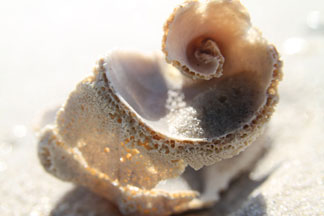 Free DownloadFree Discovery Call
Healing for Empaths & Highly Sensitive Persons
As an Empath and/or Highly Sensitive Person (HSP), you already know you're different. But did you know that about 20% of the population identify as an Empath/HSP? And many of them are facing the same challenges that you are.
So, while the mainstream person or medical doctor (or even your own family!) may not get you, there are those that do! You are never alone.
As an Empath & HSP himself, and as a guide and intuitive medical practitioner to thousands of other Empaths/HSPs, Dave Markowitz has found that our emotional, energetic, physical, and even our nutritional needs are different. We're naturally more sensitive and take on others' energy unknowingly. Too much of this energetic absorption creates pains and illnesses that are very difficult to diagnose much less heal at the root level.
Sadly, with our current crises of war, misinformation, racism, political division, misogyny, economic disparity and more—perhaps now more than ever in our lifetime—our ability to stay healthy, focused, present and authentically connected to others has decreased exponentially.
Whether you identify as a physical empath, emotional empath, intellectual or heyoka or other empath type…
Or you're not sure which type you are—or if you are an empath at all…
Or you find yourself too sensitive for medical medium protocols or more common modalities…
you can benefit greatly from using the channeled tools that Dave teaches worldwide!
As an Empath and/or Highly Sensitive Person, you need precise and effective modalities that are specific to YOUR situation!
*At your session or event with Dave, you can:
Learn which energies are yours and which belong to others—and what can be done for each;
Experience the perfect healing modality for your particular situation;
Learn tools to help you heal and maintain your newly attained levels of health;
Get easily-applied preventative techniques to help you avoid energetic and emotional overwhelm;
Transform illness into vitality;
Find out how to be there for others without getting drained; and
Awaken your inherent joy!
A Master Healer
– Lee Harris, Energy Intuitive, Channeler and Healer
YOUR WOUNDING IS YOUR GREATEST GIFT
Your sensitivity is a gift to the world, but, like any gift, it takes a bit of fine-tuning to take you from burdened to thriving. At your session or event with Dave, you'll learn how to fine-tune your gifts so that you can finally heal and then share your gifts with others!
IF YOU FEEL LIKE YOU'VE TRIED EVERYTHING AND STILL HAVEN'T HEALED…
Dave can hold a space of the highest vibration so that you—not just your pain or illness—are seen, heard and held in the highest light. Unconditional love, true compassion, and a heart-felt connectedness are incorporated along with elements of numerous energy healing techniques and modalities so that you receive exactly what is needed at the perfect speed, intensity and duration for you as an individual—because you are unique and so are your healing needs!
By Phone or Video (in person sessions are on hiatus due to COVID-19), this can be one of the most time- and cost-effective modalities available!
Dave is a faculty member of the Shift Network, the world's largest transformational education, media, and events company—alongside Michael Beckwith, Gregg Braden, Anita Moorjani, Ram Dass, Dr Judith Orloff, Wendy De Rosa and many more.
Dave has shared the lecture bill with Deepak Chopra and Gary Null.
His work has been endorsed by bestselling authors, healers and teachers Shirley MacLaine, Lynn Andrews, Lee Harris, Dannion and Kathryn Brinkley, Karen McPhee, Dr. Meg Blackburn Losey and more.
Dave's first book, Healing with Source reached number 3 in its category on Amazon.com in its first week, September, 2010!
His second book, Self-Care for the Self-Aware: A Guide for Highly Sensitive People, Empaths, Intuitives, and Healers hit number 3 in its category in October 2014; has been in the Top 20 in its category on Amazon for 41 consecutive months by "word of mouse" alone; is the number 1 rated self-published book on the subject with a 4.4-Star average rating on Amazon; and most importantly, has transformed thousands of lives!
Dave's third book, Empathipedia: Healing for Empaths & Highly Sensitive Persons is called the "comprehensive manual on the ABCs of successfully navigating life as an empath or highly sensitive person" by NY Times bestselling author of Saved by the Light, Dannion Brinkley. Empathipedia goes significantly deeper than prior writings and empowers the reader with the most powerful, transformative, heart-opening tools to date. Empathipedia contains the most prevailing techniques for preventing energetic overwhelm and empathic absorption, and its healing tools were specifically designed to guide empaths and Highly Sensitive Persons to their best, highest state of health, vivacity, and living a heart-inspired life!
He is a featured writer in Positive Health, Europe's number one online publication in its genre, and also a former contributor for the now defunct (but not because of Dave's writing), Kinetics Magazine published by NDE survivor and bestselling author, Kathryn Brinkley.
Dave's most popular interviews include: ABCNews; Virtual Light Broadcast; and Lynn Andrews, best-selling author of Medicine Woman. Many more can be viewed or heard on the MEDIA page.
*Disclaimer:
Due to the nature of intuited guidance and energywork, your results will vary dependent on a variety of factors. Guidance and energywork are not intended to replace medical care in any way, shape, or form. Dave is not an MD and cannot/will not prescribe, diagnose, or "treat" any medical diagnosis — ever, rather he will focus on and guide you in transforming the underlying causal energies that are often responsible for life's challenges.